Beautiful Deep Cove waterfront. New Craftsman Style home, Also a rebuilt and relocated carriage house on the property.
Seymour Area, Large Property on the edge of the forest. Beautiful Craftsman Style Home with Main floor entry and walk out basement. Double detached garage as well as a single attached garage for convenience.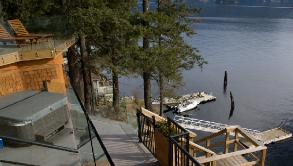 Gorgeous Deep Cove Waterfront, Large View Property, with New West Coast Contemporary home with lovely two level, view suite.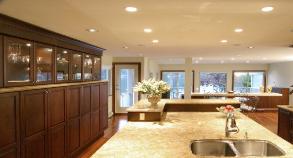 Awesome Deep Cove waterfront. Completely rebuilt from top to bottom, interior and exterior.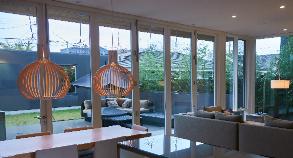 Vancouver, West Side. New Home, Contemporary style. Ultra-custom design with beautiful and extensive mill work. Detached garage and roof top deck.
Vancouver, West Side, large corner lot. Gorgeous Three story Craftsman Style Home, extensive mill work and finishing. Separate Suite on Lower Level.